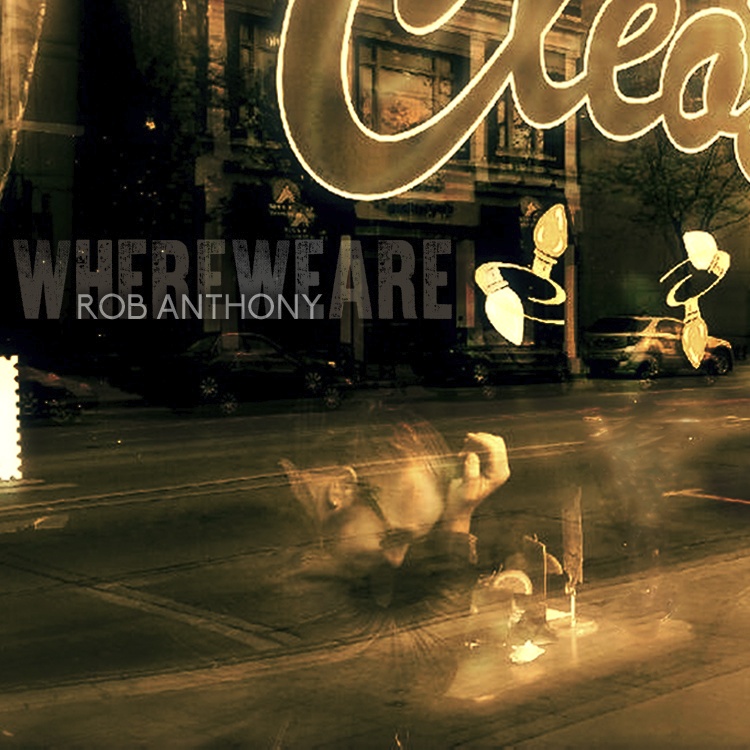 Wrapped in a blanket of Americana allure, tugging on a few heartstrings, Rob Anthony leaves us with the sense of an artist who reaches into the soul, grabs the struggles of the inner man, and weaves it into a solid personal connection.
Earlier this year, in his first sessions with the band in over five years, Rob Anthony started laying tracks on what will be his 6th studio album release.
"It got spiritual", anthony admits, "When energies connect on a musical level it's unlike any other experience. In a short while I'll be releasing these new songs to the world. In a short while I'll, once again, remember why I do what I do." 
Since the release of his fifth solo album 'While The World Sleeps' followed by a severe throat injury leaving him with a year long struggle through vocal therapy Anthony is excited to return with the band releasing what he calls "a mix of midwestern Americana songs with a touch of caribbean flavor."
Preview a few new songs below. Full album 'Where We Are' to be released November 2015.

________________________________________________________________________________
"I Feel Your Love is dedicated to my love for the ocean and its potion for all sorrows. It's inspired by Bob Marley and the Reggae Rocksteady movement of the late 60′s & 70′s. I truly hope this Caribbean flavored mix of midwestern love brings a smile and touches the soul. One love, RA"

________________________________________________________________________________
"Don't Ever Let Go was written while in Chicago & feeling a little down, overlooking the city and it's love vibe inspired me to keep fighting onward after a tough year of healing. This song is a reminder to myself never underestimate the power of words & music as it is the emotional canvas between adversity and new beginnings. On track again, RA"

________________________________________________________________________________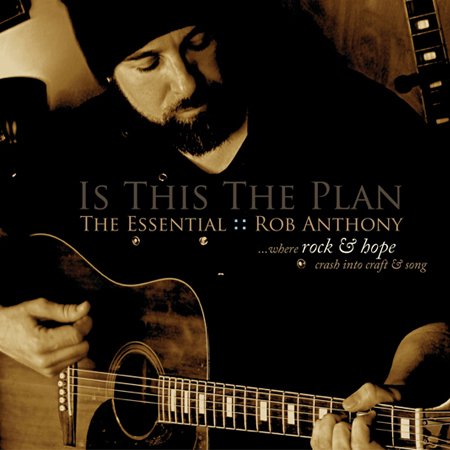 'Is This The Plan, The Essential Rob Anthony' latest two-album retrospective is no greatest-hits collection; It instead invites you to experience an intuitive songwriter's evolution with alternate takes of past songs blending naturally with and providing context for more recent material.
The songs are arranged thematically rather than chronologically, an approach that showcases Anthony's strengths–His soulful style of songwriting showers the listener with intense emotion from the heart stripping songs of faith, freedom, hope and inspiration down to an intimate thought-provoking moment between musician and listener.
Those talents shine through whether he's wielding an acoustic guitar painting a vivid picture of Americana and the struggles of the American Trucker (Down The Road) or encouraging & inspiring us to be the best we can be during life's toughest challenges (We All Need).
"This two-album set is a very intimate reflection of the body of music I've created with my band & acoustically over the past 10 years with live takes, writing demos & many new songs including "Is This The Plan" which conveys my small town roots to past struggles only to find true meaning through the power of song. Truly hope you enjoy what I put together."  ~ One Love, RA

________________________________________________________________________________