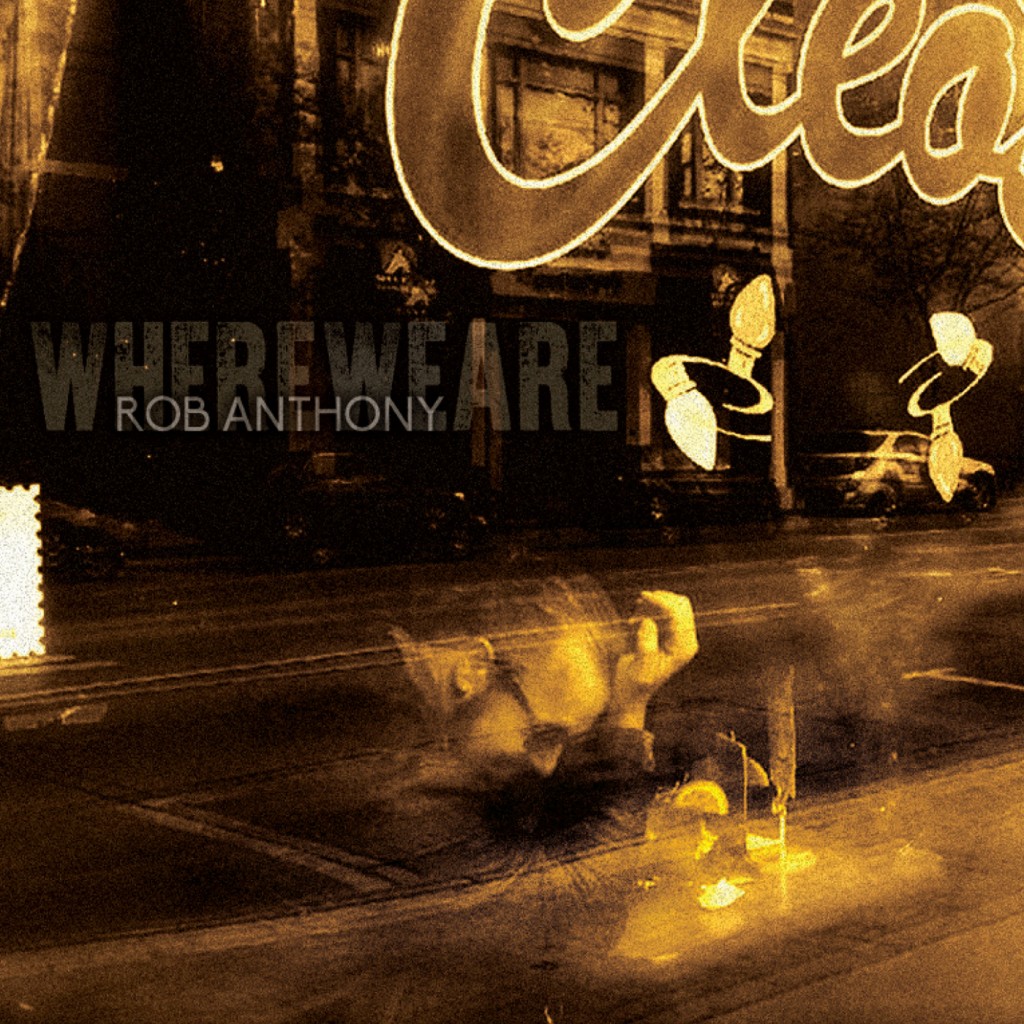 Wrapped in a blanket of Americana allure, tugging on a few heartstrings, Rob Anthony's latest album release Where We Are leaves us with the sense of an artist who reaches into the soul, grabs the struggles of the inner man, and weaves it into a solid personal connection.
"It got spiritual", Anthony admits, "when energies connect on a musical level, it's unlike any other experience. I've spent a lifetime evolving musically & spiritually, being criticized, being praised. It's made me weak, it's made me strong. Here's to coming to terms with it all, the past, the now & living for the future. Write from the heart, sing from the soul, don't ever let go…" 

________________________________________________________________________________
Preview the MOVIE VIDEO TRAILER of live footage welcoming you into Rob's inner world in the studio recording the new album Where We Are over the past year.
________________________________________________________________________________
"Far From My Heart was the first song I wrote for the new album. I think the title speaks for itself but that was then and this is now. Here's to coming to terms with it all, the past, the now & living for the future. Peace, love, hope, happiness."

________________________________________________________________________________
"I Feel Your Love is dedicated to my love for the ocean and its potion for all sorrows. It's inspired by Bob Marley and the Reggae Rocksteady movement of the late 60′s & 70′s. I truly hope this Caribbean flavored mix of midwestern love brings a smile and touches the soul. One love."

________________________________________________________________________________
"Don't Ever Let Go was written while in Chicago & feeling a little down, overlooking the city and it's love vibe inspired me to keep fighting onward after a tough year of healing. This song is a reminder to myself never underestimate the power of words & music as it is the emotional canvas between adversity and new beginnings. On track again."

________________________________________________________________________________
"Is This The Plan paints a vivid picture of my journey; the honest and truthful personal experiences welcome you the listener into my small town roots to past struggles only to find true meaning through the power of song. Charity, hope and faith along side the American ballad continues to guide my love for heartland rock. If you're looking for the real me here lies my story within this song."